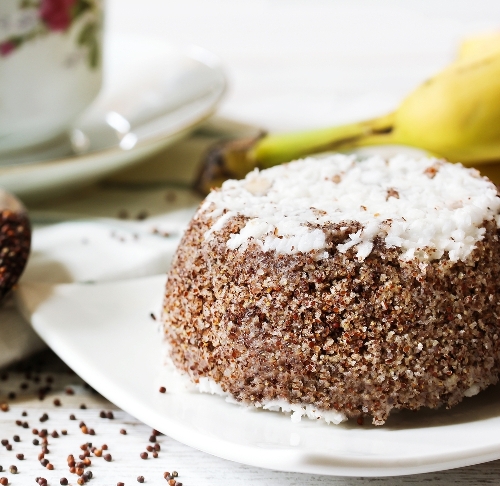 This recipe is suitable for babies 9 months and above who have already been introduced to Ragi, Banana and Sweet Potato in the standard recommended way
Ingredients –
Ragi powder – 5 tablespoons
Ripe banana – 1
Boiled sweet potato – 1
Oil for frying – 1 teaspoon
Method 
Step 1 – Mash the banana
Step 2 – Mash the boiled sweet potato
Step 3 – Mix the mashed banana and the mashed sweet potato together
Step 4 – Add 5 tablespoons of Ragi powder to the mashed banana and sweet potato
Step 5 – Mix the Ragi powder with the mashed banana and sweet potato
Step 6 – Add a little bit of water and mix. The final consistency of the batter should be a dropping consistency
Step 7 – Smear the tawa/skillet with a few drops of oil
Step 8 – With a spoon – take a spoonful of batter and drop it onto the tawa/skillet. Keep the size of the chews small. Make them coin sized
Step 9 – Cook on one side for 2 – 3 minutes (covered with a lid)
Step 10 – Flip over and cook on the other side
Serve
Advantages of serving your child Ragi fruit chews
Contains nutritious Ragi which is very gentle on the baby's stomach
Contains nutritious Banana which is very gentle on the baby's stomach
Contains nutritious Sweet Potato which is very gentle on the baby's stomach
Small size – suitable as good finger food
Chewy texture – serves as an edible teething toy
Builds self-feeding habit
Keeps away fussy feeding
Enjoy making the Ragi chews and serving them to your baby.
By
Dr Debmita Dutta MBBS,MD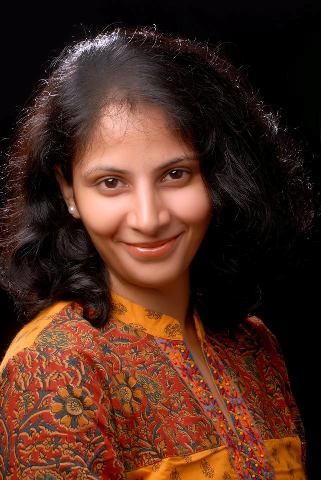 Dr Debmita Dutta MBBS, MD is a practising doctor, a Parenting consultant and the founder of the website www.whatparentsask.com  – a video based website that provides expert answers to parenting questions. She is based in Bangalore and conducts Parenting workshops and prenatal classes for pregnant parents in addition to her medical practice. She believes that parenting stress can be relived significantly when parents are well informed about their children's growing brains and bodies.