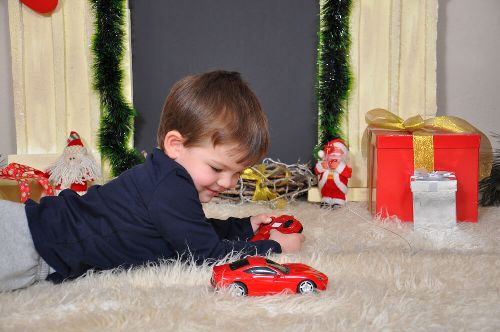 'Tis that time of the year when the air gets cold, the neighborhood gets lit like gold and there is enough fun and festivity for both young and old. Season's greetings dear parents; Christmas is around the corner and we're sure your kid has already started feeling the merry vibes. He is probably running around the house, taking great efforts to decorate the Christmas tree and writing lengthy letters to Father Christmas (if he's old enough to do so). Ah, the things our kids do to get in to Santa's good books.
Now we know something your kids don't: Santa is invariably played by you, dear mummy, or your hubby. So this year we thought we'd make your job a little easier by giving you some gift ideas for your kids.
Architects of tomorrow
If your child likes to build and play (and then destroy his creation with a smirk on his face) then block building games are perfect for him. They can also help him identify colours and learn the alphabet. As in A for Architect.
Whiz kids
To stimulate the mind of your little genius always go for puzzles and other games that compel her to think. You might want to gift your baby puzzles that have her favourite cartoon characters in them.
The marathon readers
You are blessed if your child loves to sit in a corner and read a book. If not, reading needs to be encouraged or inculcated in him! If your child is a toddler, start by gifting him a picture book to grab his attention and keep him interested in the story.
For the showstoppers
If you find your kid catwalking in your shoes, or striking a pose with your hand bag, you could probably be looking at a fashionista! Gift her the latest in kid's fashion and keep her trendy. You can even get matching clothes for the whole family to get into the spirit of the season.
The professionals
When kids emulate professionals like their favourite doctor uncle, or start to walk and talk (babble) like a busy tycoon, it's time to tap into this persona that exists in their imagination. Gift them a doctors' set, a kitchen set (hey, there, little masterchef!) or a magician's kit and see their imagination run wild.
The restless ones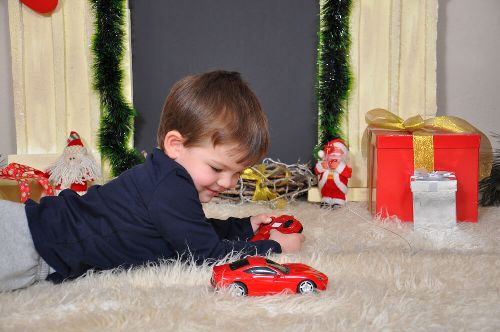 There are kids who love to create chaos and run helter-skelter without any reason. And if you have one of these little fellows at your home, we're sure he'll be quite a handful. To keep this little tyke busy, go for remote controlled or pull back cars which he can chase around. You might also want to gift him a pacifier. Or better still find him a music box so you can find a little peace of mind for yourself.