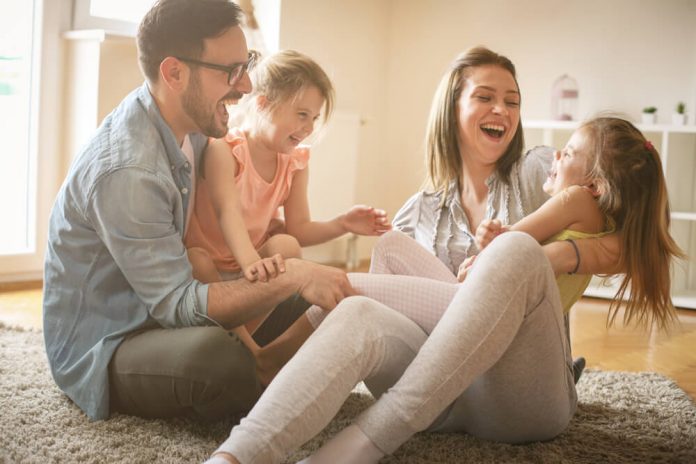 The birth of a child is the birth of its parents. But do remember that parenthood doesn't come with a blue print. It really is a DIY deal. But one thing is certain: Smart parents are better at planning their trajectory of life from singletons, to being a couple, to parenthood.  So are you ready to be a parent? Read on to find out.
This is no child's play
Couples should be in a mature, stable relationship. Individual partners must be ready to make a huge life commitment towards bringing another heartbeat into the world.  A child should never be used as a tool to cement a marriage, please the parents, or a distress call of the biological clock.
An informed decision:
When planning a family, couples should take stock of how they are placed in life with respect to their emotional and financial well-being. The lifestyle adjustments that will happen with the birth of the baby must be discussed through. After all it is an irreversible decision. If both parents are working and intend to go back to work, then maternity/paternity leave and schedules need to be cleared. Help for the child, in terms of grandparents or child minders and nannies need to be in place.
Helping Hands:
If the mother is a stay-at-home mum, she still needs to discuss the support she will get from her partner. Often the stay-at-home mum is left holding the baby and bath water, literally!  Although we may have helping hands for the baby, having the dad do his paternal bit in terms of diaper changing, feeding, rocking the baby to sleep, waking up at night etc. is what all new mothers desire. It makes them feel that the partner is a pillar in creating this new unit. It also helps the dad and baby bond and most importantly gives the mother some "alone time" to rejuvenate and relax.
We're pregnant:
Once both partners are on the same page, it is important to assess the health of the mother to be. All the parameters need to be assessed under the guidance of a gynaecologist.  Any health issues, genetic history needs to be treated or ruled out before planning a baby.
There are lifestyle, dietary, physical, emotional and medical parameters which the mother to be will need to follow. She must have the loving support of her other half. She can't be made to feel she's missing out on the party and is in quarantine. The emotional well-being of the mother keeps the baby in the womb, emotionally stable and secure. The partner has a huge role to play. So to all the men out there listen up!
Nine months of Empathy:
For couples that require intervention in terms of IVF, there is a huge financial, emotional implication and a hormonal upheaval the woman will face. It is at these times that the love and unconditional support of her partner is invaluable. The same holds true for any difficult pregnancy.
So now that the cards are on the table, are you ready  to take the journey of a mother to be? If yes, then enjoy every bit of the experience and pampering, as you wait to welcome your baby. Good luck for the transition into this beautiful new phase of life. Remember, no amount of planning can still prepare a couple for the miracle about to unfold. A new life, co-created by them. Nature's bid to propagate itself. For that there must remain an air of magic and anticipation.
By Nisha Gupta, Proud Mother, Image & Etiquette Consultant
Nisha Gupta works with organisations and individuals to bring forth the best version of themselves. In a career spanning over 20 years, she has a rich experience in varied industries like Hospitality, Advertising, Public Relations, Art, Image and Etiquette consulting.
She has curated workshops for ladies social groups of Mumbai, NGOs like Archana Trust/ Animedh charitable. Nisha has also curated and conducted special events for ladies/networking groups in Surat and Nasik.