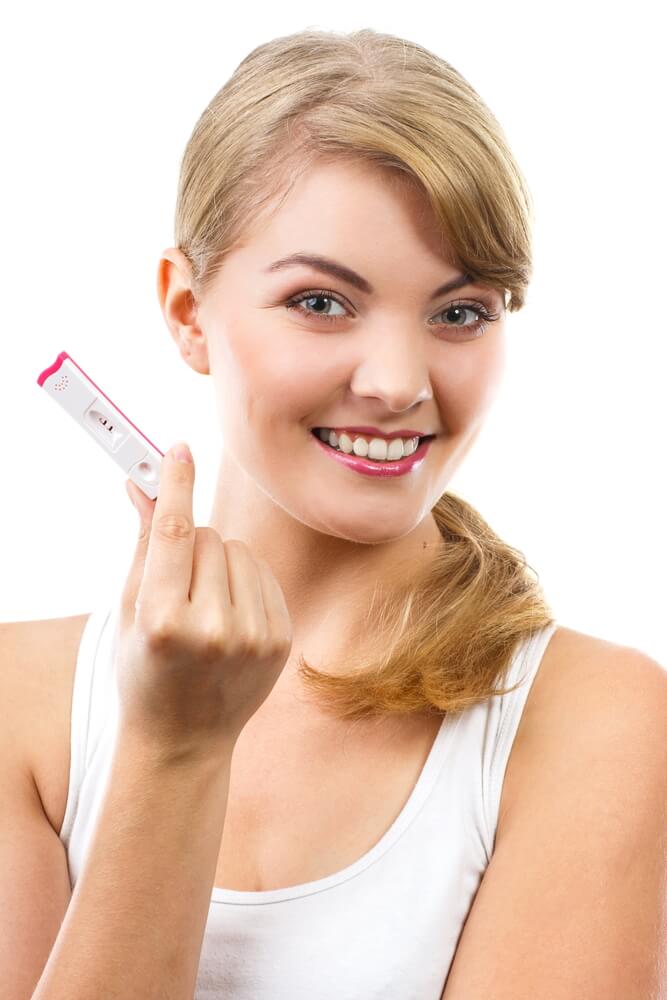 Congratulations! Your journey towards motherhood has begun. Once you give birth to a bonny baby, your li'l one will take precedence over everything and everyone else. But until then, your focus has to be on you: your body, your health, your well-being. To ensure your baby is in the pink of health, good antenatal care is a must.
So what exactly is antenatal care?
Antenatal care (also called prenatal care) is a type of preventive healthcare whose main aim is to monitor the health of expecting mums via regular check-ups. This allows doctors to treat and prevent potential complications and helps women experience an informed and relatively stress-free pregnancy.
6 – 8 weeks pregnant? Time for your first visit to the obstetrician.
This is what Dr. Veena Mulgaonkar – one of Mumbai's leading obstetricians – has to say: "Unless you have an alarming complaint, you shouldn't visit your obstetrician until you are at least 6 weeks into your pregnancy. In all likelihood, your obstetrician will schedule monthly check-ups in the first two trimesters, fortnightly check-ups between 20 and 36 weeks and weekly check-ups thereafter.
Your weight, height, pulse and blood pressure will be monitored and during your first visit, an internal vaginal checkup will be conducted to ratify pregnancy. Further confirmation tests including a pregnancy test in urine and rising B HCG levels in blood are also carried out at this stage."
Check-ups need to be thorough. Very thorough.
They say 'God is in the details'. Good obstetricians always carry out a detailed study of the mum-to-be. Past obstetric, medical and surgical history including menstrual history and current complaints such as nausea, vomiting, heartburn, fatigue, bleeding, family history and personal history of smoking, tobacco usage and drinking will be factored in. This is very important as smoking and drinking during pregnancy have been shown to increase the risk for Sudden Infant Death Syndrome. The doctor will also check for signs of pitting edema (swellings due to fluid retention), jaundice and anaemia among other things.
Routine blood / urine examinations and investigations will also be done to rule out Diabetes, Hepatitis B and HCV and HIV infections. Double marker and quadruple marker tests will also be carried out routinely to detect abnormalities like Down's Syndrome and other allied ailments.
Ultrasound scans are ultra-important.
Is your baby's heartbeat normal? Is it looking like an ectopic pregnancy (a pregnancy where the foetus develops outside the uterus)? What are the chances of a missed abortion? An ultrasound scan at around 8 to 10 weeks can help put all these doubts to rest.
At around 12 weeks, a Nuchal scan is also advised to rule out neural tube defects and multiple pregnancies (after all most moms are happy with just Karan – no need of Arjun!)
At 18 to 19 weeks an anomaly scan is done to rule out congenital abnormalities in the foetus.
The last ultrasound scan is done at term. This shows the position, maturity and growth of the foetus and also reveals the amount of amniotic fluid around the foetus – an important element for a smooth preganancy.
If your obstetrician feels that there is any danger to the foetus, a Doppler Utrasound will also be done at this stage. In some cases, a non-stress test of the baby is also done to detect early threats to the baby's life.
And finally don't forget your Vitamins!
And your Iron, Folic Acid, Calcium and Protein supplements! Along with a healthy diet and antenatal exercises (many gyms now have special classes for pregnant women where the focus is on exercises and yoga that are a good prep for labour). Most doctors also administer at least two injections of tetanus toxoid during pregnancy and influenza vaccine at 28 weeks to prevent Tetanus and influenza in mother and child.
So keep this check-list handy and have a wonderful, happy, fulfilling motherhood! And do remember, we'll always be just a click away.