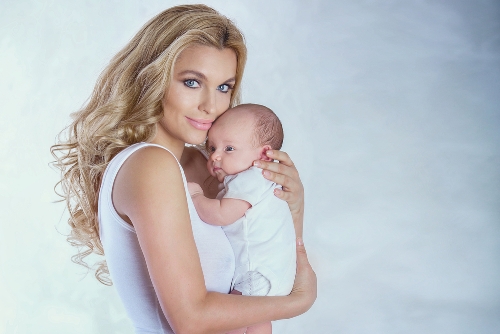 Which mother doesn't want to hold her baby close to her heart all the time? Look around and you'll find that animals have been using carriers and slings to carry their little ones since ages. Kangaroos, koalas, wallabies and many others tote their babies in their pouches. After all Mother Nature is called Mother for a reason! So start wearing the most beautiful part of you – your baby.
Too good to be true.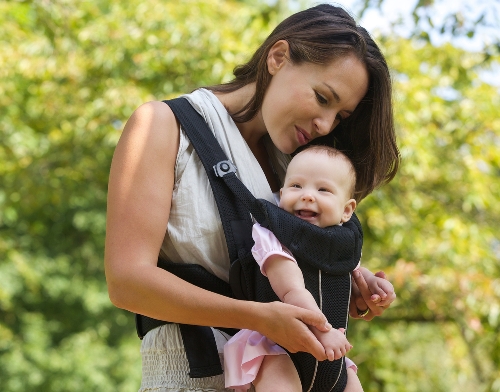 This little sling has so many benefits! Walk freely, without really worrying about narrow aisles, crowds and steps. It's convenient and can help you discreetly breastfeed your baby in public. A sling can also double up as a changing pad, blanket, or cushion when away from home.
2. More power to your baby!
When a baby rides in a sling that's attached to her mother, she is in tune with the sound of her heartbeat, her breathing and the movements her mother makes such as walking, bending and reaching. This stimulation helps the baby to regulate her own physical responses, and exercises her vestibular system, which controls balance.
3. Lose weight the same way you put it on.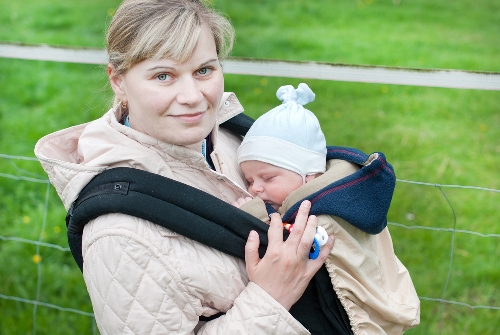 Your baby made you put on weight. Now she can also help you lose those pounds. After all, carrying your baby around is like adding weightlifting to your daily outing – that's lots and lots of extra calories burnt!
4. Bonding with dearest daddy, dada and dadi.
Gestation naturally makes mums bond more closely with their babies. But slings are a godsend for other members of the family. Cuddling up close with the little one while walking around is a wonderful way for dads, grandparents and caregivers to bond with baby.
5. A sense of safety and security.
One of the most important thing slings do is provide physical safety and emotional security to your child. Instead of getting lost in crowded places, a child in a sling is held safe and secure next to your body. This also helps him to grow into a calm and secure adult.
6. More fun than ever.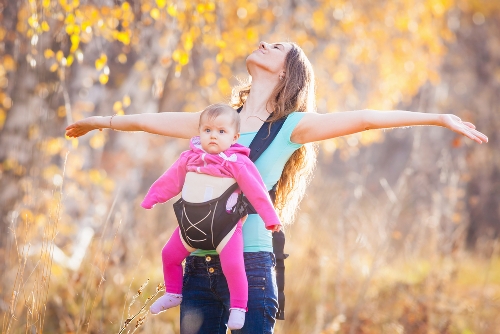 Slings and carriers are great fun. When your baby is older, having her in the sling makes conversations easier and allows you to observe her reactions to the wonders of the world around her. It's also fun for baby, because when she is up at eye level, other adults notice and interact with her. Your child will feel more a part of your life when she is in her sling, and you will find yourself becoming more and more enchanted with this special little person.
Just ensure you don't bump into something while your baby's in the sling. If you feel dizzy or tired, just sit down for a bit. Safety always comes first – for you and your baby.
While a sling is a great way to move around, you don't have to move much to buy a sling. Find some cool slings and front carriers at www.jlmorison.com/shop/babycare/baby-gear/baby-carrier.html