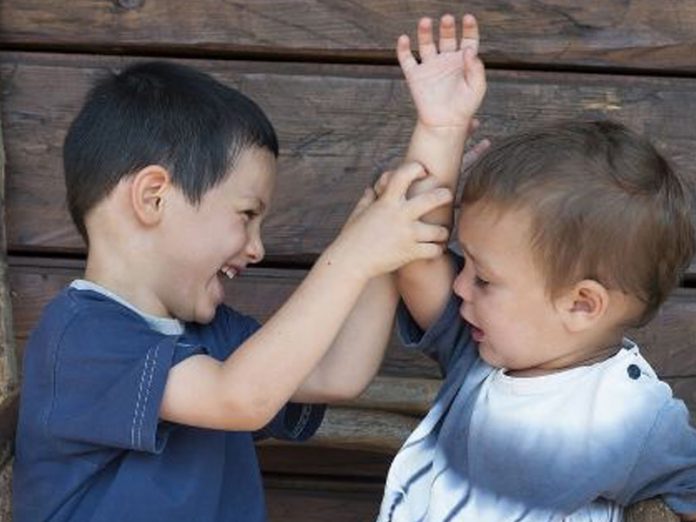 The moment you introduce a younger sibling to your child, his/her life changes with yours as well. Your child gets a peer, a confidant and a fellow conspirator for life, a little baby brother or sister in your child's lap can be a lesson in compassion, care and responsibility.
Pre-sibling jitters
This might be a thing, so it's better to spend some time with your child who is about to get a sibling, help them understand the importance of being an elder brother/sister. Banish their insecurities if any and let them know that you would love both equally. To make your elder child comfortable about the baby's arrival, take his/her help in setting up the baby nursery, this will help your child adjust to the changing environment in the household. For children younger than 2 years of age, take the aid of picture books and show them photos of babies and families.
No to naughty
Once the baby arrives, the elder sibling might start throwing a fit wanting your undivided love and attention. If such situations arise, it's best to be patient and ignore his/her irrational behavior. But when days are sunny and your child is behaving at his/her best you need to reward him/her; this encourages your little one to get your attention in a positive way.
Promise to Protect
With Raksha Bandhan celebrations underway, be sure the first Rakhi becomes a memorable moment for both the siblings. You can get the older of your two children to design a handmade rakhi. This exercise will encourage creativity and make your child feel proud of his/her little achievement.
You can also opt for a readymade Rakhi (but make sure it is made of organic and baby-friendly materials). In case your son is the eldest, get him involved in buying the right gift for his little sister. (And don't forget to buy him a nice present as well as a reward for being the perfect Big Bhaiya!)
Dress your children in cute traditional clothes and be sure to capture the celebrations to create unforgettable memories.
These are some other fun activities to do this Raksha Bandhan:
Make your baby meet the extended family. It would be a wonderful opportunity for the little one to meet and interact with cousins his/her own age.
Get set twinning! Put both your kiddos in a similar outfit, trust us they will look adorable and this will also foster greater bonding between them.
Ask your kids (if they are old enough) what they want to eat and make it at home with their help. This special Rakhi brunch can become a family ritual which the siblings will look forward to, year after year.
Ask your elder kid to draw a picture for their younger sibling, you can frame this painting for posterity and display it in your living room.
Also plan a visit to an orphanage with sweets and loads of love.