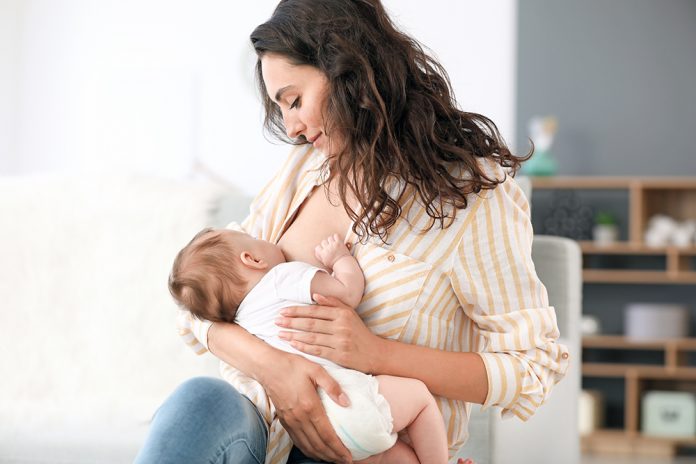 As soon as you start breastfeeding – everyone around you starts pushing you to drink more and more milk.
But why?
Will drinking milk help you to produce more milk?
No.
The reason breastfeeding moms are encouraged to drink milk is because milk is a good source of calcium. And breastfeeding moms need to replenish the calcium they are losing from their bones.
Milk however is not the only source of calcium and you can eat many other foods to eat a calcium rich diet.
Dairy products like curd, cheese and whey, of course, are great sources of calcium.
However, even if you cannot eat dairy products, you can fulfil your daily calcium requirement through many other plant-based foods if you are breastfeeding.
Calcium rich foods that breastfeeding moms can eat –
At lunch and dinner
Cereals – Brown rice, whole wheat roti
Dals – Kulthi (horse gram), rajma (kidney beans), matki (moth beans), urad dal, whole moong dal (green gram), chawli (cow peas)
Vegetables – Leaves of cauliflower, leaves of colocasia or arbi, leaves of methi or fenugreek, gawar (cluster beans)
How to maximize calcium absorption – Use cereals and pulses that are not milled and soak them before cooking to minimize the phytates that interfere with the absorption of calcium. Cook the vegetables by boiling to reduce the amount of phytate
For breakfast
Ragi –
Ragi is a rich source of calcium.
Possible breakfast options – Ragi porridge, ragi dosa and ragi pancakes.
How to maximize the absorption of calcium – Use sprouted ragi powder because sprouting uses up the phytates which interfere with calcium absorption.
Bajra –
Bajra is rich in calcium.
Possible breakfast options – Bajra dosa, bajra koozh, bajra rabdi, bajra roti
How to maximize calcium absorption – Ferment bajra before cooking to destroy the phytates which interfere with absorption of calcium.
Snacks –
Gond laddoo
Soaked almonds
Dried figs
Sesame seeds as tahini with hummus
Aliv as aliv sattu paratha or aliv laddoo
Coconut as garnish or as laddoos or in chutneys
Amaranth chikki
How to maximize calcium absorption – Soaking the almonds and slightly roasting the aliv and sesame seeds reduces the phytate that interferes with calcium absorption.
Spices
Methi seeds are a rich source of calcium and can be added to fermenting batters, laddoos or seasonings.
Things to keep in mind to maximise calcium intake from your meals
Ensure that you get enough sunlight – Vitamin D is important for the absorption of calcium.
Do not eat too much salt – Calcium is thrown out by the kidneys in urine along with excess sodium.
Do not drink too much tea and coffee – Caffeine in tea and coffee causes the excretion of large amounts of calcium.
If you are taking a calcium supplement take it 2 hours before or after a meal to ensure adequate absorption.
Make sure you exercise – Weight bearing exercises are the signal for calcium to move towards the bones.
Avoid medication for acidity – Try to add saunf (fennel), ajwain (carom seeds) and hing (asafoetida) to your food to aid digestion and avoid acidity instead.
Eat prebiotics and probiotics – Healthy gut flora is extremely important for the absorption and metabolism of calcium in your body.
As far as possible try to eat whole unrefined grains and cereals and avoid packaged refined food so that you get other minerals like magnesium and zinc.
Stay strong. Stay healthy
By
Dr Debmita Dutta MBBS, MD
Dr. Debmita Dutta is a practicing doctor, a parenting consultant and the founder of the website WPA whatparentsask.com – She is based in Bangalore and conducts online and offline Parenting workshops at schools and corporate organizations. She also conducts online and offline prenatal classes for expecting parents and infant care classes for new parents.