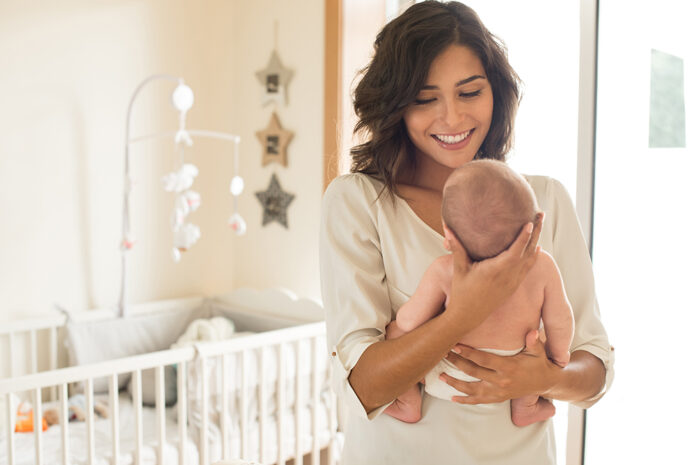 Today, nurseries are much more than a cot and teddy bear wallpapers. They're a combination of practicality and design aesthetics. The ultimate goal is to have a babyproof, comfortable space which reflects your little one's budding personality.
Setting up a nursery can be both exciting and overwhelming, so, we've broken down the process into a simple guide for your next room revamp.
What's your dream theme?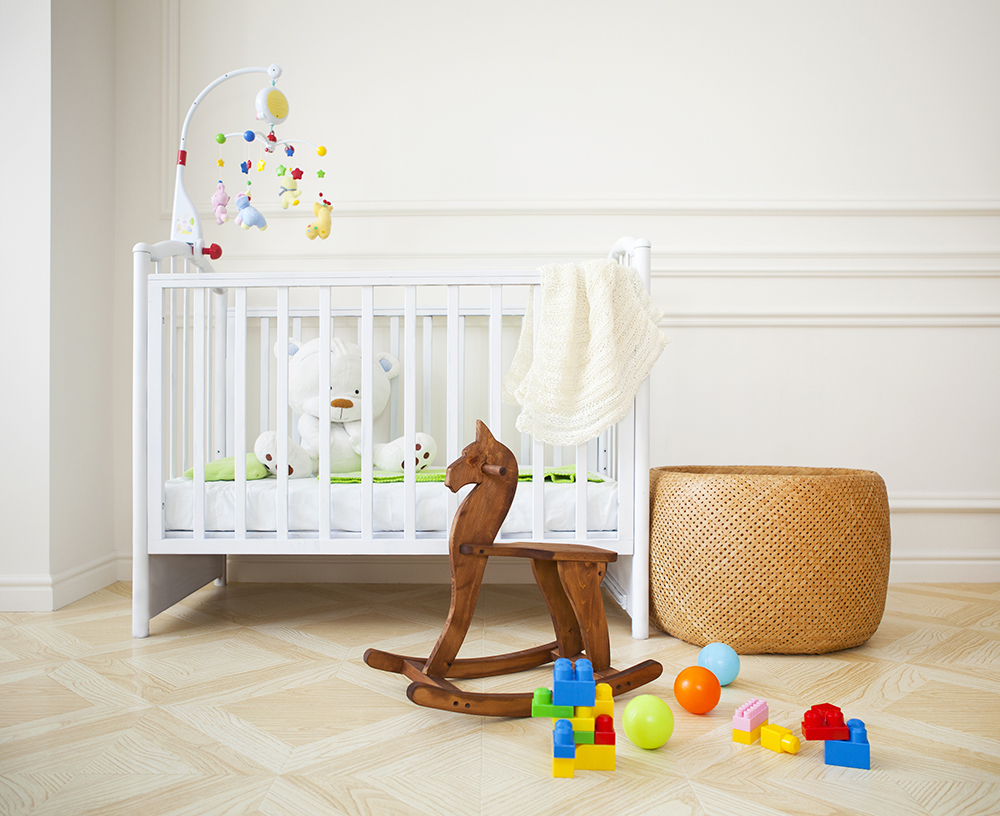 Pick a theme or colour around which the rest of your setup revolves. Narrowing it down to one core element makes it easier to choose variable elements and finetune details. Keep the theme versatile so it can grow with your baby or be tweaked without too much effort.
Get into the zone.
Create dedicated zones for feeding, playing, changing, sleeping and pacing to make the best use of your space. While these may sometimes just be mental maps, they help decide what the most practical spots for the glider or closet are, creating a safe environment that you and the baby can navigate with ease.
Making sense of it all.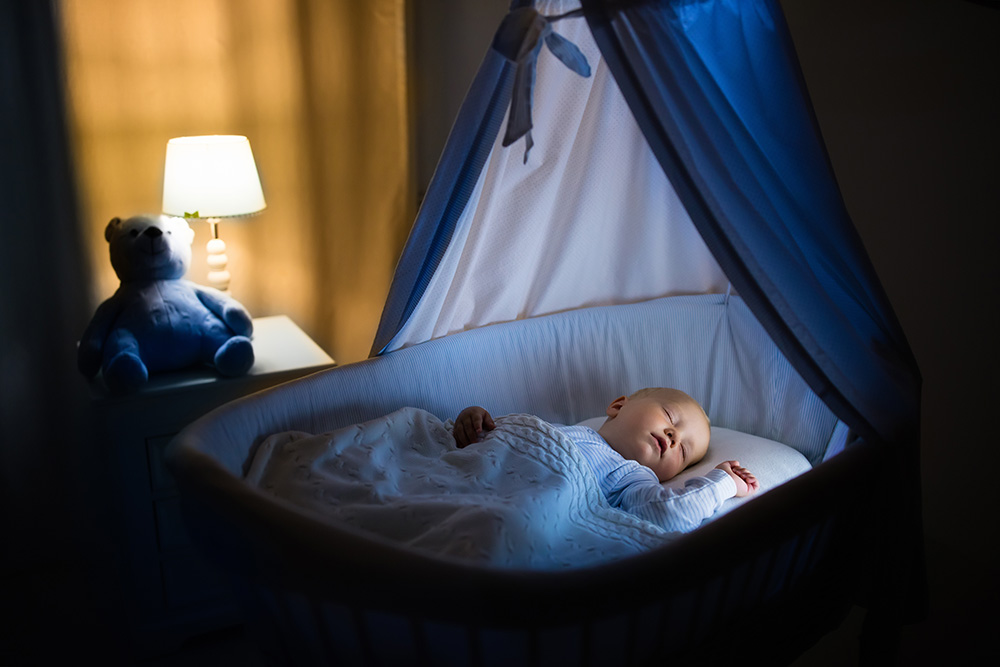 Functional aspects of your baby's nursery include natural lighting, ventilation and noise control. While sufficient natural light is a must, thick curtains ensure the room can be made dark and cosy for nap-time (which will be frequent during year 1). A good quality night lamp is important for those 2 am wake-up calls or nights when your baby needs to be fed or comforted. Cross-ventilation and windows with mosquito nets allow for fresh air, and layering rugs and drapes help absorb noise.
Finding that chair.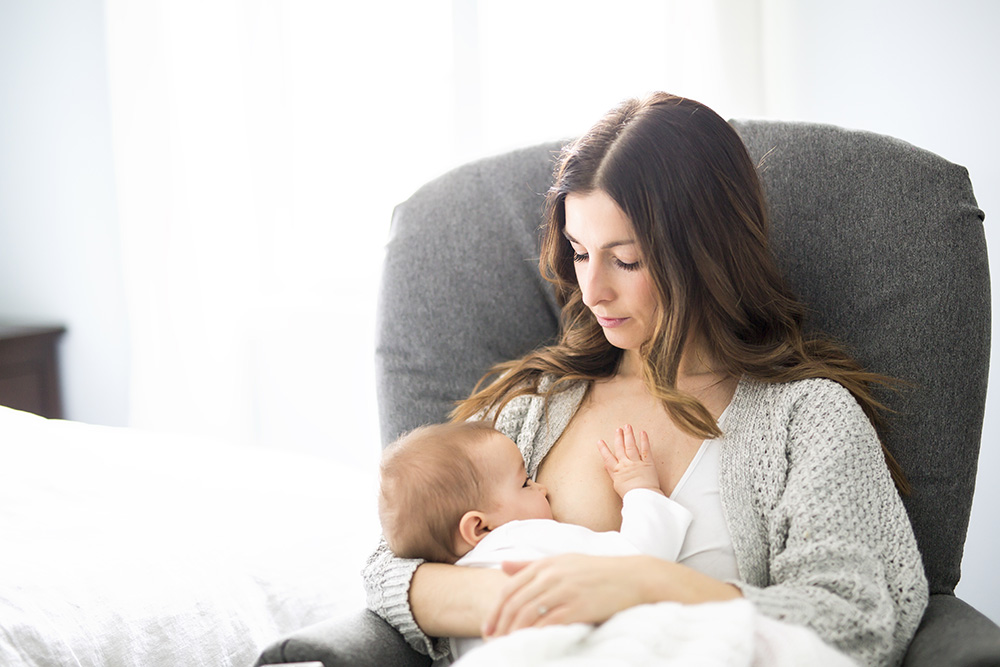 Your nursery must have one comfortably sized chair in which you can feed your baby easily, snuggle with the baby on those difficult nights, read to the baby or just keep an eye on them in their crib.
There's never enough space!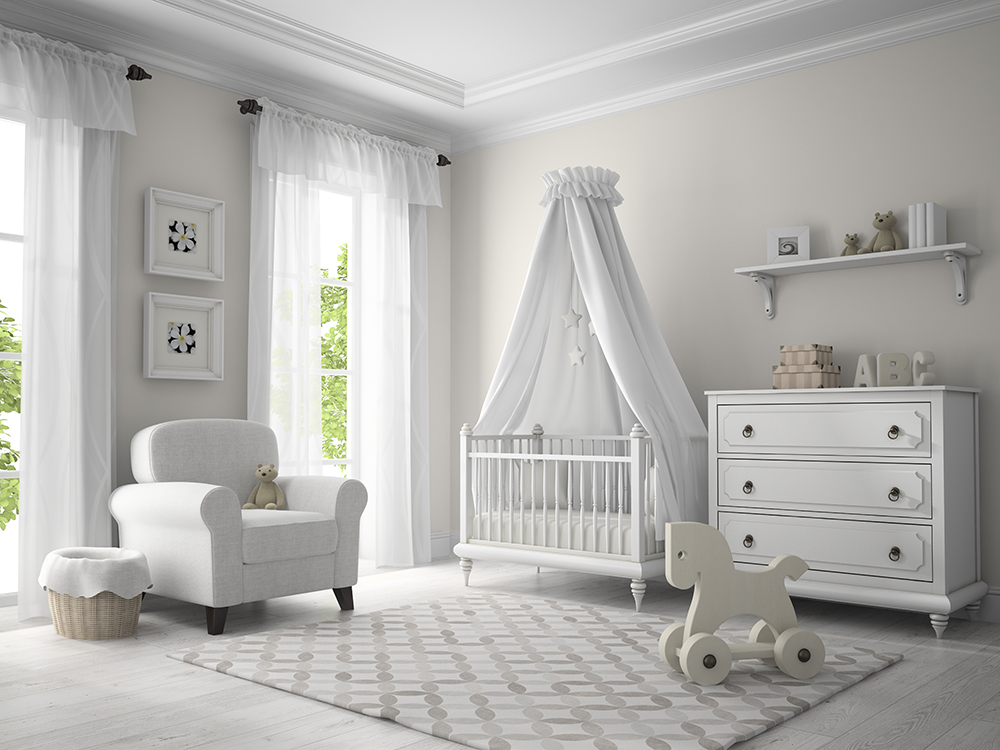 An important element in any room, especially that of a growing baby is easily accessible storage. Compact drawers, shelves and closets will be useful to store blankets, nappies, gifts, feeding and teething tools, toys, books, games, booties and the million types of clothes they keep growing out of.
Your baby's nursery is the space wherein they begin to discover themselves, build their bond with you, and familiarise themselves with the world, in a very basic sense of the term. While the room can be redesigned as often as you'd like, it's the warmth and love that really makes it a safe and happy space.