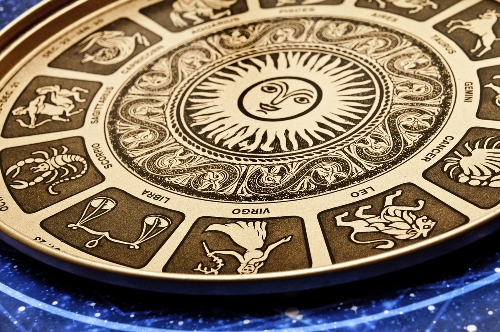 Curious to know how your baby's Sun sign influence the way he behaves. This blog will quench your thirst *without those calories*. Understanding your baby's traits can be helpful in shaping his future and, of course, making your role as a new mum much easier! So, here we begin:
Leo – July 23 – August 22
Ruling planet: Sun. Season: Summer. Element: Fire.
Traits: A Leo's ego grows faster than a woman's waist! *Don't raise your eyebrows* But nonetheless they're extremely warm, loyal and generous. Hence, they make very good friends. Leo kids can be very sensitive and proud. They seem tough on the outside, but in reality they're quite vulnerable on the inside. One demotivating sentence can actually knock a Leo's confidence. So as a Leo's parent, you'll have to be extra careful about how you talk to your little one, especially when it comes to discipline!
Likes: Compliments, taking holidays, being admired, expensive things, bright colors, fun with friends.
Successful career choices: Writers, CEOs, spokesperson, motivational speakers, actors and Cardiologist. Some famous Leos are Barack Obama, Saif Ali Khan, Sanjay Dutt, J.R.D. Tata, Muhammad Ali, J.K. Rowling, Genelia D'souza, Sridevi and Rekha.
P.S. Shower your Leo child with praise and credit for things he's done right and see him achieve success as he goes through childhood.
Virgo – August 23 to September 22
Ruling planet: Mercury. Season: Summer. Element: Earth.
Traits: Take a course in organising stuff. *And we mean a professional course!* The bow should sit perfectly. No spelling errors at all! If your little one is a Virgo, you're surely up for an examination. Because 'perfection' is the word for these well-grounded kids. Virgo kids love learning but you can't dump too many books on them. They have a knack of learning in parts as they listen properly to everything that is taught. Virgo is an Earth sign and hence these babies are inclined towards nature. They would love beaches, gardens, zoos and might even prefer organic foods. Obedient and modest by nature, they can get easily hurt and their sense of self-worth needs to be built from day one.
Likes: Animals, healthy food, books, nature, cleanliness.
Successful career choices: Virgos are analytical and hard-working, always knowing exactly where to look for the core of any problem. Their meticulous nature makes them successful at jobs that require good organisation, dealing with paperwork, problem solving and working with their minds and hands. In love with books and artistic expression, they make good critics. They can also become good doctors, nurses or even psychologists. Some famous Virgos are Akshay Kumar, Vivek Oberoi, Kumar Sanu, Narendra Modi, Michael Jackson and Beyoncé.
P.S. Don't put too much of a burden on these little shoulders as discipline comes to these little worriers naturally!