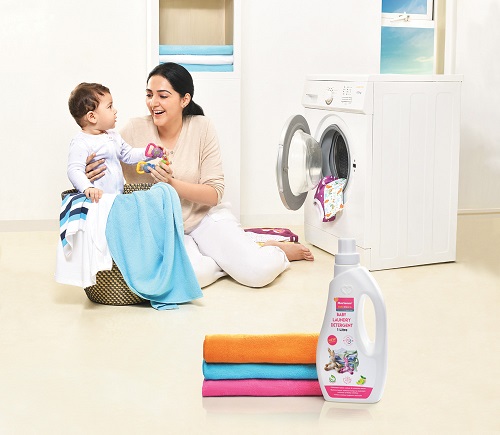 Soiled diapers, wet bed sheets, dirt covered clothes, smeared faces … babies are magnets for dirt. But don't worry, smart mums, we all know that s%*t happens! And to clean it up, always go in for a baby liquid detergent. Babies have their own cot, own mattress, own style essentials, so why shouldn't they get a detergent that's designed specially for them?
Adult detergents can get into their skin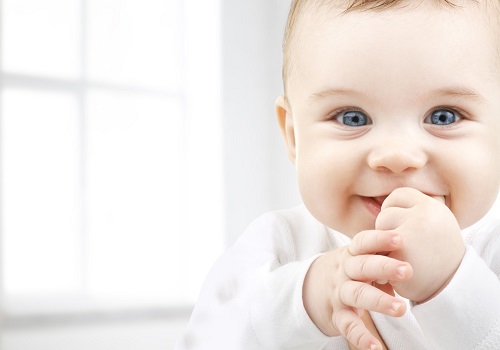 A baby's skin is soft, delicate and often vulnerable to rashes and other skin allergies. Exposure to strong chemicals (like those found in adult products) and fragrances of regular detergents, can cause skin irritation, dryness, chafing, and rashes. Adult detergents also leave behind a harmful residue on the clothes after cleaning. This may irritate your baby's skin.
Detergents need to clean up their act
When going for a detergent always ensure that the detergent is gentle and specifically made for baby clothes. Check for abrasive chemicals like Potassium Hydroxide and 1,4-Dioxane. You can also look for online reviews of the products you intend to buy to see if they are baby-safe.
Baby liquid detergents are not just for babies.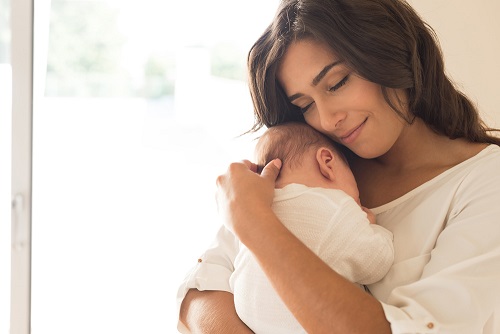 Your baby is the one closest to your heart, and often he or she comes in close contact with your clothes, especially when you are cuddling, cradling, feeding or playing with him / her. Thus it is advisable to start washing your own clothes using a baby liquid detergent as well to ensure that your baby comes in contact with nothing that is even remotely harmful for him / her. The Morisons Baby Dreams Liquid Detergent is a smart choice for your baby and you.
Apart from using our liquid detergent, there are some more precautions you can easily take to protect your baby's tender skin:
Do not bathe your baby too frequently as this removes the natural oils that protect the baby.
Ensure that your baby's clothes are washed before being worn.
Your touch works like magic on your baby. Massaging your baby nourishes their skin, boosts immunity, makes them calmer and helps them sleep undisturbed.