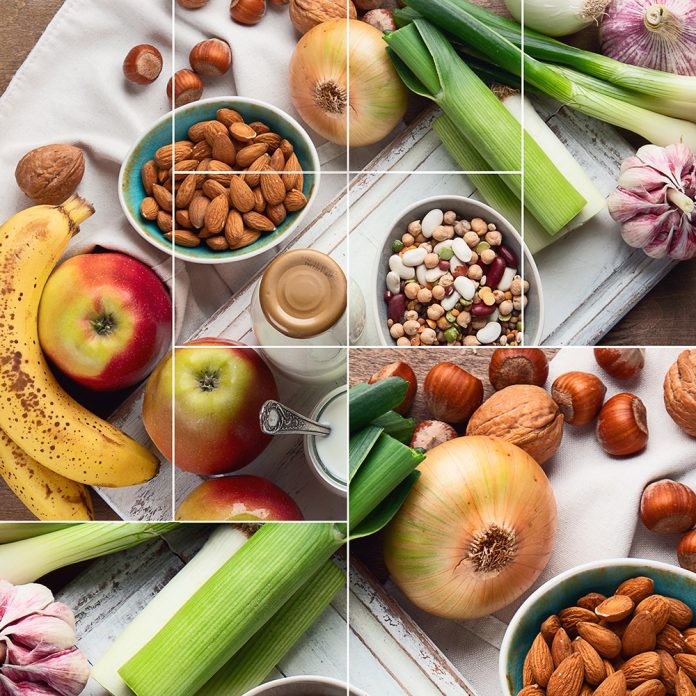 Probiotic is the latest buzzword in nutrition.
Those who want to live healthier lives are eager to add probiotics to their diet.
It is common knowledge that probiotics are live bacteria that we eat to improve our health and immunity.
However, it is not enough to swallow bottles of good bacteria.
Once the bacteria are inside us, we must ensure that they have enough food to eat and a good environment to live in – so that they can establish themselves there and add value to our health.
In addition, we must steer clear of doing things that may uproot them and push them out of our gut.
Eating a probiotic rich diet is therefore a 6-step process.
How to eat a probiotic rich diet
Step 1 – Eat foods that contain live microorganisms
Curd –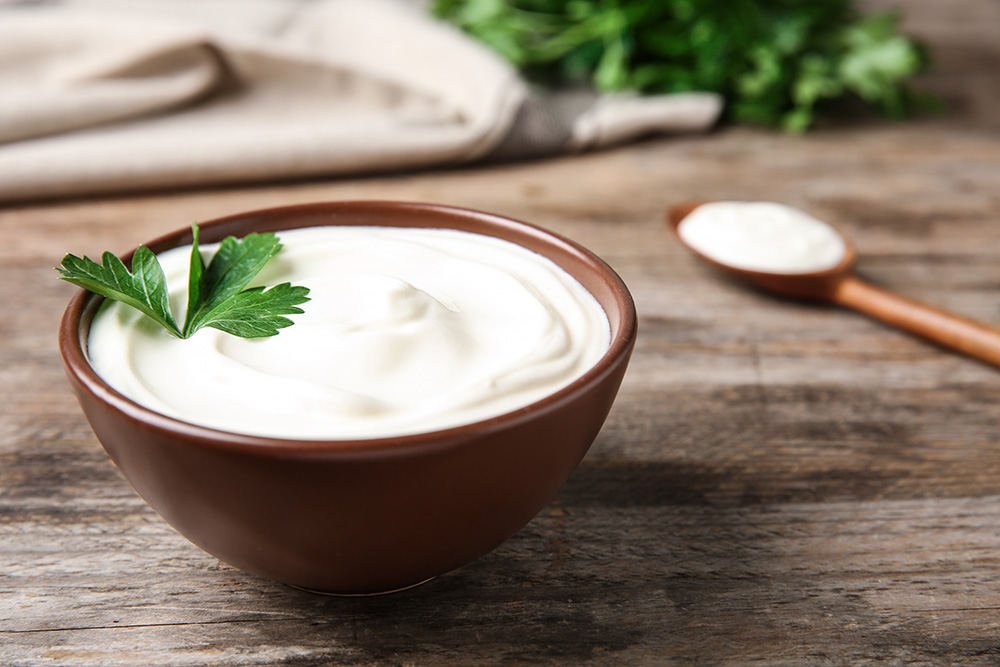 Curd set at home is the best. It contains millions of bacteria that are required to maintain good health.
It can also be eaten as
Lassi, chaas and shrikhand.
2. Fermented Pickles –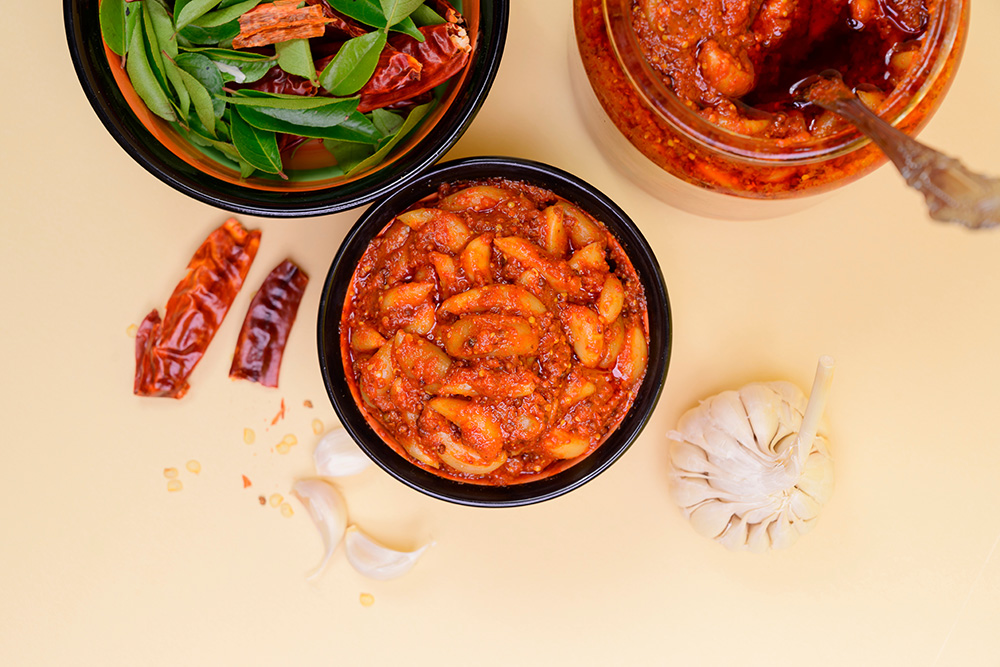 Pickles can be made with any vegetable or green leafy produce by dipping it in buttermilk or mustard and water for a few days.
Some vegetables that can be pickled are – carrots, radish, cauliflower, cabbage, bok choy, kohlrabi, jackfruit, cucumber, ginger, garlic, green chilies, amaranth leaves.
You can eat the pickled vegetable. Or you can drink the liquid it is dipped in as a shot or use it as a salad dressing.
The liquid can also be tempered with hing and jeera and consumed as a refreshing drink.
Step 2 – Keep the microorganisms alive by eating enough prebiotics
Prebiotics are the parts of plants that we cannot digest. These parts are fermented in the gut to make compounds that the good bacteria can use as food to survive.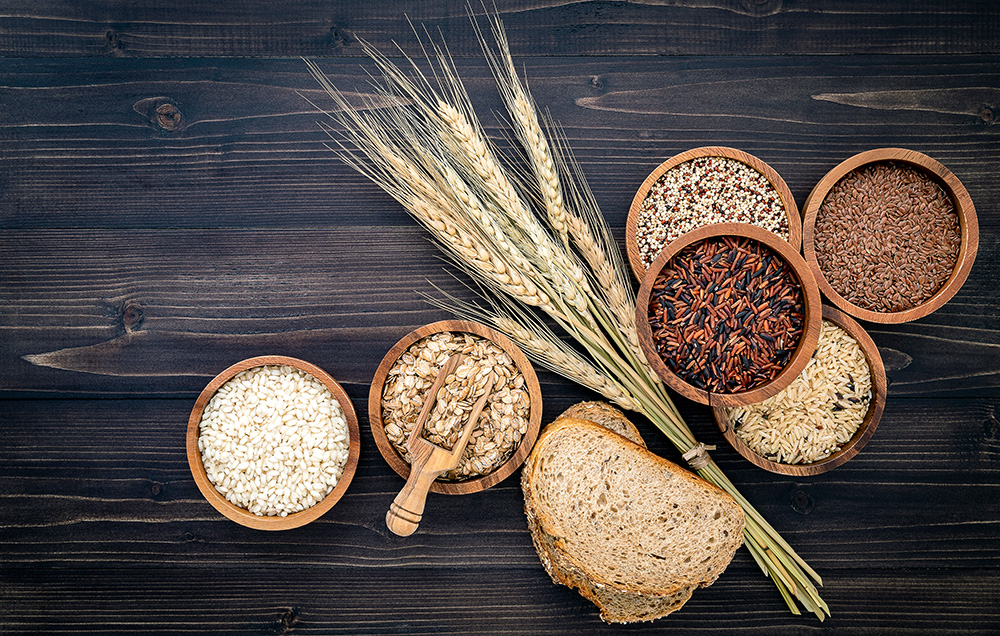 Foods that can be eaten as prebiotics –
Whole wheat roti, brown rice, jowar roti, bajra kheer, ragi porridge
Dals – moong dal, masoor dal, kabuli chana, rajma
Other food – Moong dal khichdi, idli, dosa, dhokla, kadhi
Vegetables – Ladies finger, bottle gourd, pumpkin
Green leafy vegetables – spinach, amaranth, methi
Fruits – apples, berries, pears
Step 3 – Add good fats to your diet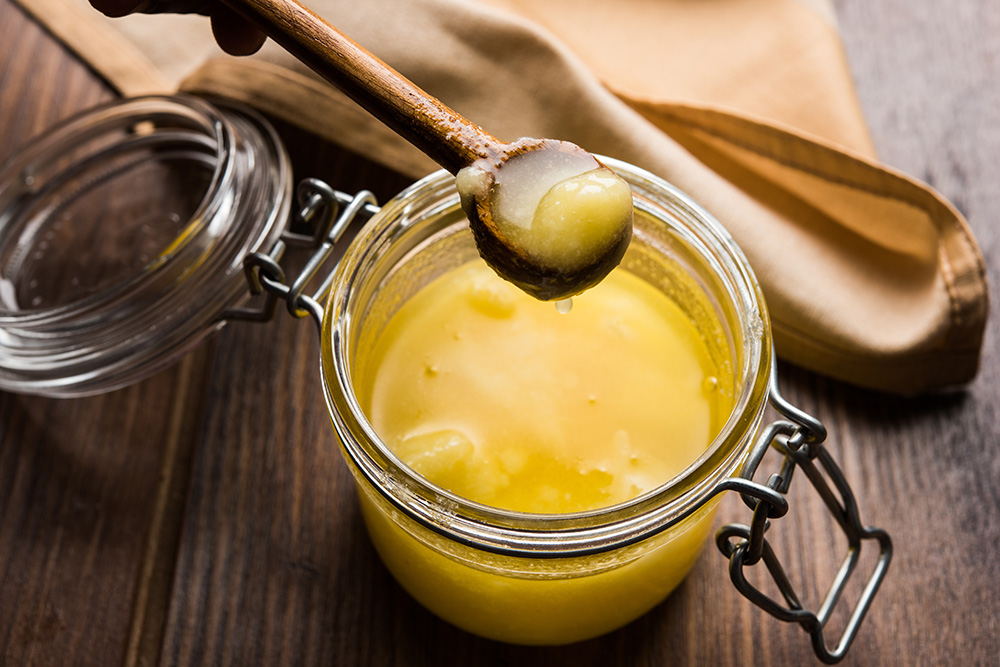 Fats that are good for your gut microorganisms
Coconut –
Coconut oil can be used for cooking.
Coconut milk can be consumed with smoothies.
Grated coconut can be used to garnish dishes.
Grated coconut can also be used in chutneys.
Ghee – Ghee can be used in all cooking. It helps the gut bacteria to thrive by giving them a good environment to live in.
Step 4 – Stop eating refined food
Stop eating cakes, cookies, white bread, ice cream, candy, soda, chips etc. These help the bad bacteria and yeasts to thrive and reduce the chances of the good bacteria surviving.
Step 5 – Stop self-medication
Avoid overuse of antacid and unnecessary use of antibiotics. These interfere with the digestion of food and kill good bacteria respectively.
Step 6 – Reduce stress
Chronic stress can reduce the number of friendly bacteria in the gut. Exercise and meditate to reduce your stress.
Eating a probiotic rich diet is important for every aspect of health – starting with immunity and going on to mental health and learning. Focus on it.
By
Dr Debmita Dutta MBBS, MD
Dr Debmita Dutta MBBS, MD is a practicing doctor, a parenting consultant, and the founder of WPA whatparentsask.com She conducts online and offline workshops on parenting for schools and corporate organisations. She also conducts online and offline prenatal and infant care classes. She is a well-known thought-leader in parenting. Her books on parenting are published by Juggernaut Books and she is frequently quoted in national and international publications of repute. She is renowned for her empathetic and compassionate approach to parenting and her application of physiology and brain science to parenting.