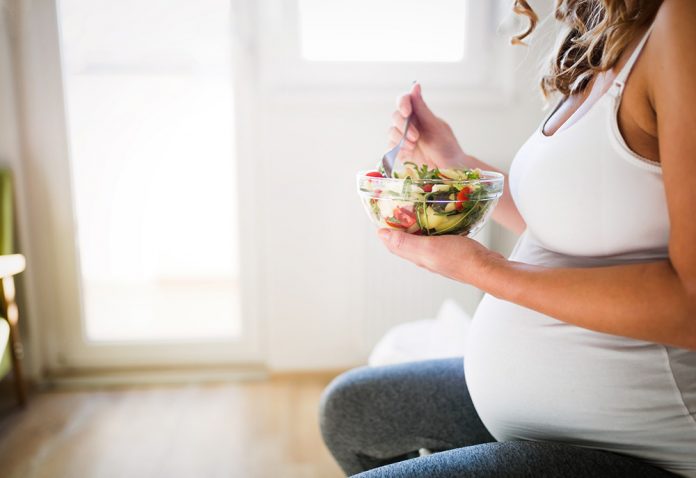 "One of the most important things that you must focus on when you are pregnant is your diet"
This is what I tell expecting moms who consult with me.
What you eat determines
Your blood composition – which in turn determines which of your baby's genes get expressed.
Your gut environment – which in turn determines your metabolism and ensures both yours and your baby's health.
The key things to keep in mind to ensure the above are –
Avoid toxins – Eat freshly prepared food cooked at home. Avoid packaged and processed food.
Ensure that every meal has unrefined complex carbohydrates, high quality proteins, healthy fats, vitamins and minerals, and water.
Eat a good balance of prebiotics and probiotics.
Eat food that is locally available, fresh and easy to digest.
Cook with spices that help in digestion. Avoid spices that irritate the gut.
Cook in nut and seed oils or ghee.
Stay away from restrictive diets that promise to keep you thin.
Do not eat double of what you normally eat.
Eat small frequent meals. Eat every 2 hours.
Eat salty, sweet, sour and bitter tastes in proportion to ensure that your baby does not become a picky eater.
The daily meal plan for pregnant women
On waking up in the morning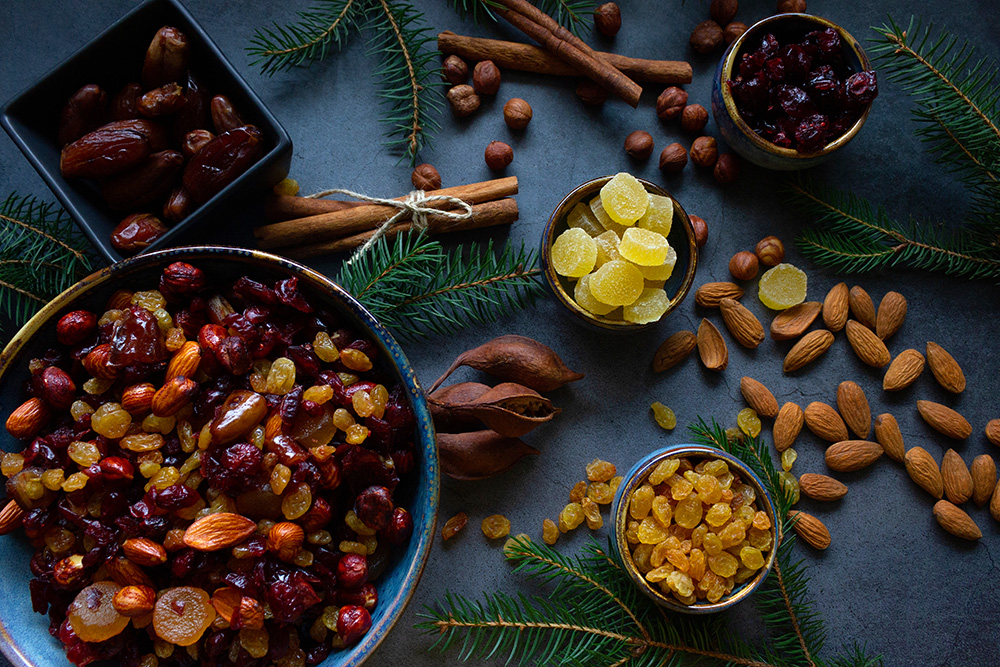 Soaked almonds and raisins
Soaked dates and walnuts
Rice Bhakri
Khakra
Murmura
Roasted Chiwda
Millet crackers
Breakfast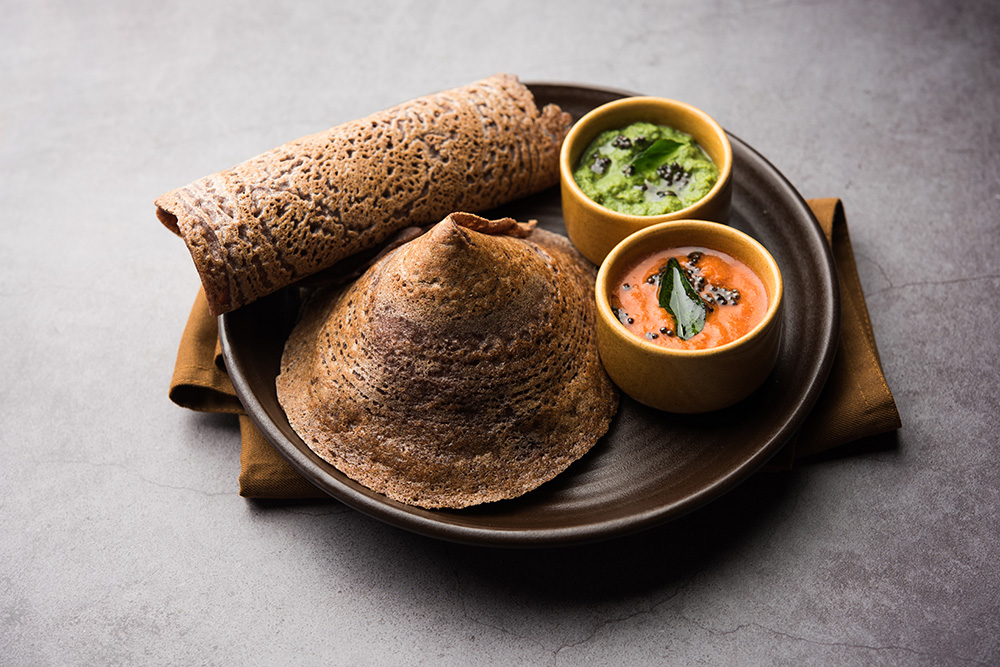 Ragi dosa
Idli
Bajra koozh
Poha
Stuffed paratha with curd
Paneer sandwich
Foxtail millet upma
Mid-morning snack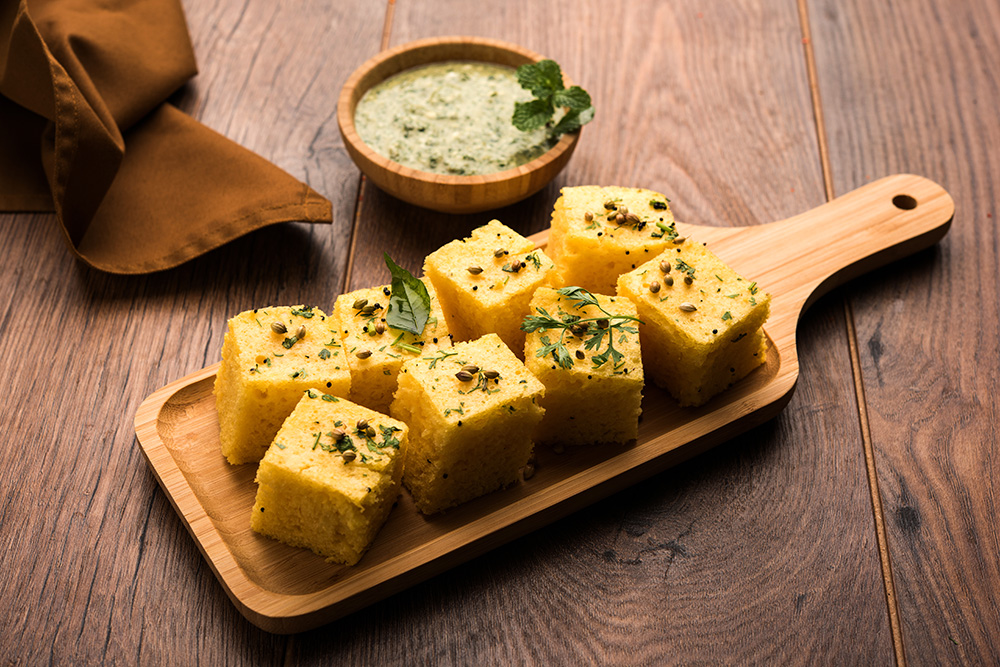 Ragi banana pancake
Dhokla
Trail mix using jowar flakes
Bhel/Murmura
Paratha with murabba
Nimbu pani
Nariyal pani
Lunch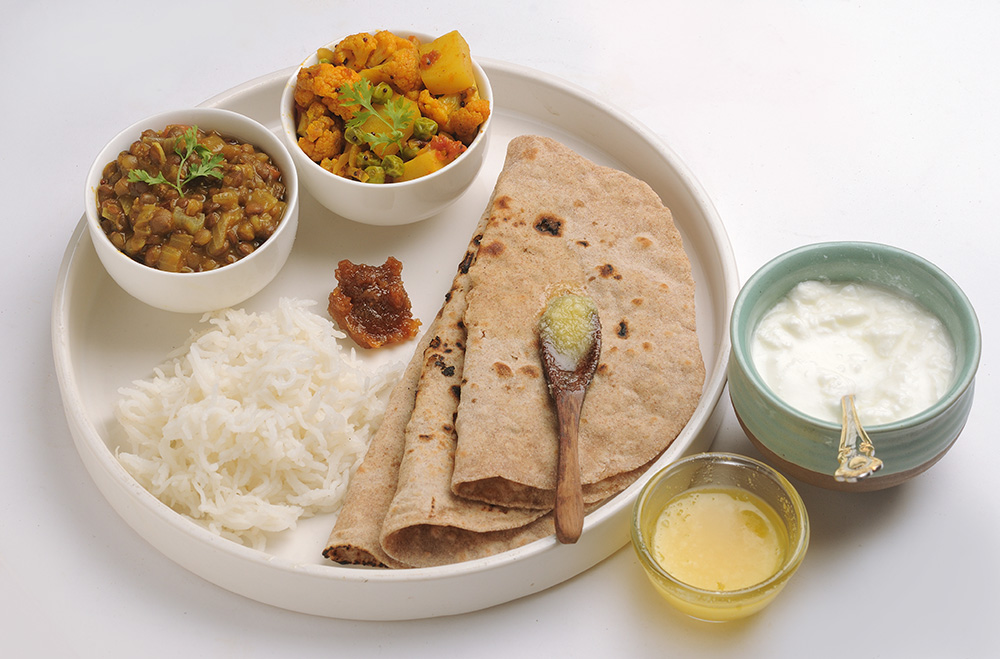 Moong dal + Drumstick curry + Rice/roti + Curd
Kabuli Chana + Pumpkin curry + Rice/roti + Cucumber raita
Rajma + Cauliflower curry + Rice/roti + Curd
Chawli dal + Beetroot stir fry + Rice/roti + Boondi raita
Kadhi + Baigan bharta + Rice/roti
Matki dal + Bhindi curry + Rice/roti + Curd
Urad Dal + Broccoli stir fry + Rice/roti + Lassi
Mid-afternoon snack
Peanuts
Roasted Chana
Guava chaat
Jamun Parfait
Pickled Jackfruit
Seethaphal milk shake
Banana smoothie
Teatime snack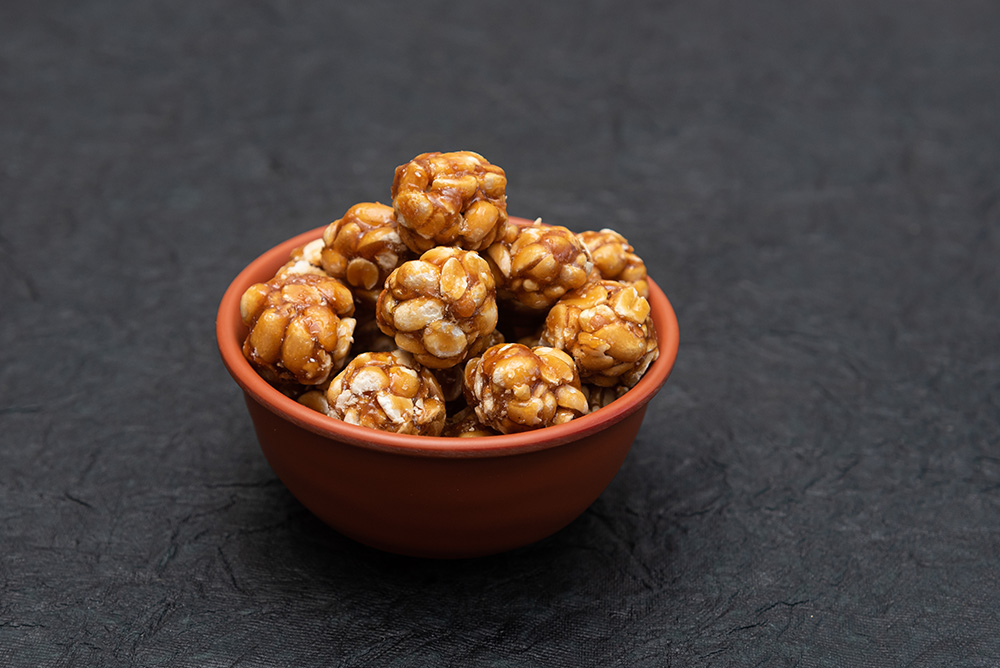 Peanut chikki
Amranth chikki
Dates truffle
Til laddoo
Granola bar
Coconut laddoo
Roasted makhana
Early evening snack
Haandvo
Chhole papdi chaat
Dry Kale Chane
Sour dough bread toast with egg
Ragi dosa
Banana tikki chaat
Buckwheat sweet potato fingers
Dinner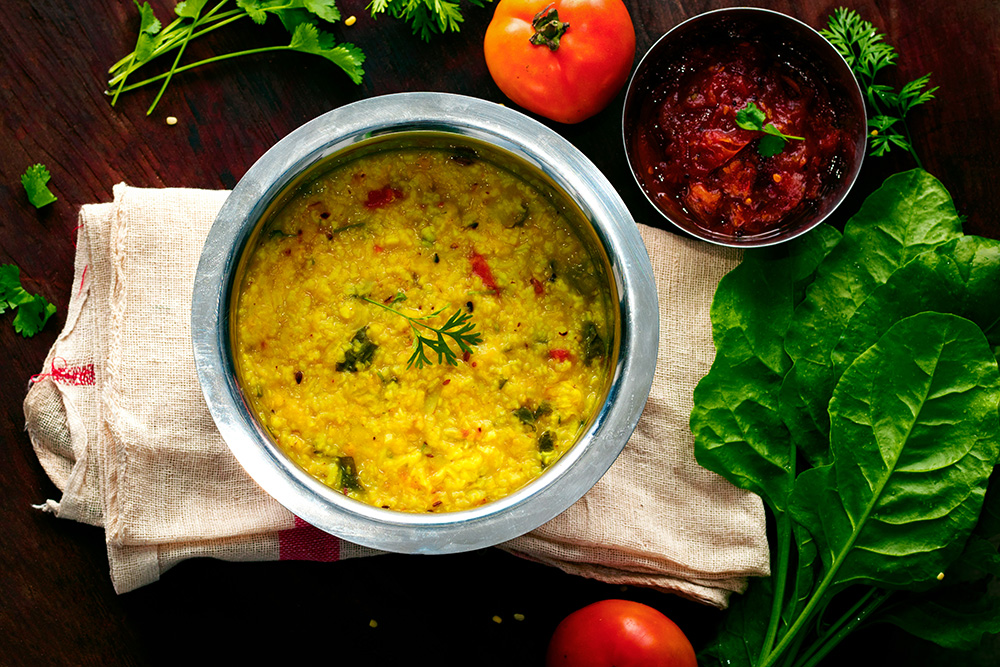 Khichdi
Whole wheat pita with hummus
Ragi pasta
Whole wheat pizza
Bajra roti with gutte ki sabji
Biryani with dal kabab
Paneer paratha
It is most important to plan your weekly meals ahead of time if you want to eat healthy. This helps you to plan the shopping, the preparation, and the actual eating.
Eat healthy – stay happy!
By
Dr. Debmita Dutta MBBS, MD
Dr. Debmita Dutta is a practicing doctor, a parenting consultant, a published parenting author and the founder of the website WPA whatparentsask.com – She is based in Bangalore and conducts online and offline Parenting workshops at schools and corporate organizations. She also conducts online and offline prenatal classes for expecting parents and infant care classes for new parents.